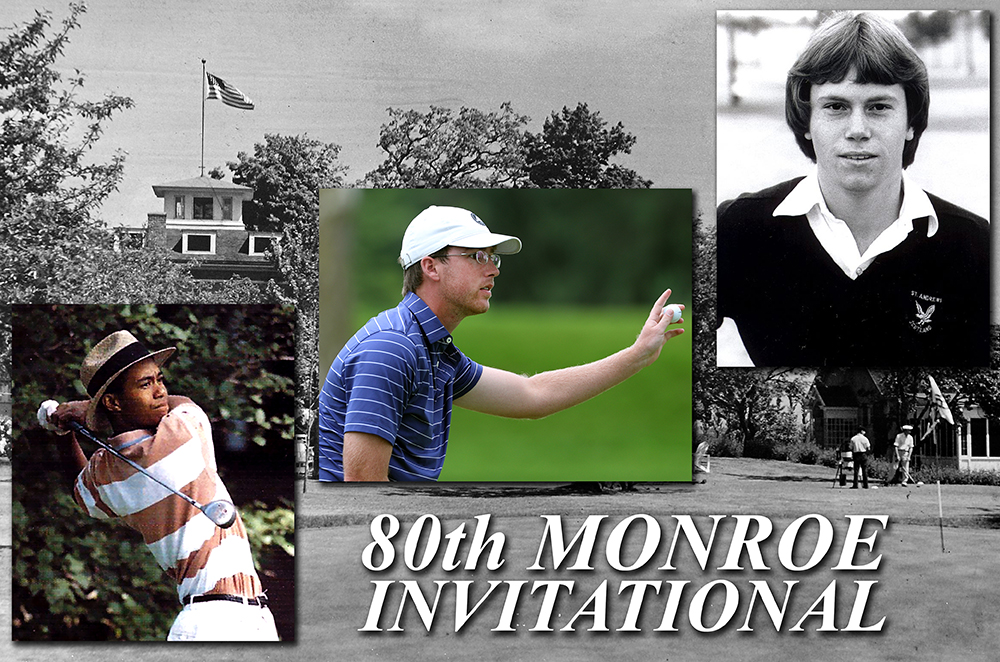 The 80th Monroe Invitational, one of the longest running amateur tournaments in the United States, will be held at Monroe Golf Club in 2021.  The Monroe will not be held in 2020 because of the worldwide coronavirus (COVID-19) crisis.  Since it began the only other time the tournament was not held was during World War II.

"The 80th edition of the Monroe Invitational is still going to be a special event.  We have some great additions and new associations that will enhance the tournament and continue its outstanding tradition. We will have more details for the 2021 Monroe as soon as we are in a position to do so and thank everyone for their support and understanding in this challenging situation,"  said Monroe Golf Club General Manager Scott Ellender.

The four round medal play event attracts many of the top amateur players in the U.S. and internationally.  2019 champion, Andy Ogletree of Georgia Tech, went on to also win the 2019 U.S. Amateur Championship at Pinehurst.  Ogletree became the third Monroe champion to also win the U.S. Amateur title in the same year. Robert Riegel (1947) and Sam Urzetta (1950) also won the Monroe and U.S. Am in the same year.  Fred Ridley, the 1975 U.S. Am winner, won the Monroe a year later in 1976.

"Next year will be the 80th edition of the event and I'm confident we can all work together to make it a great one," said tournament director Mason Grower.

"Our field has included many of golfs' greatest players over the last four decades and having a champion like Andy Ogletree in 2019 only underscores the talent we see at Monroe every year. We look forward to the players returning in 2021," said Joe Merlin, Monroe Golf Club's Head Professional.
Among the players who have won the Monroe are Dustin Johnson, Thomas Pieters and D.J. Trahan.  Tiger Woods competed in the 1993 Monroe when the tournament was match play. Tiger lost to eventual champion Tom Creavy in the semifinals.   "I played here as an amateur, at the Monroe Invitational, an old Donald Ross course, and man it was just a fantastic golf course," said Tiger in 2013 when he returned to Rochester for the 2013 PGA Championship at nearby Oak Hill Country Club.

Monroe Golf Club's 18 hole championship course was designed by Donald Ross in 1923.  The course has been named one of America's top 100 Classic Courses by Golfweek. The Monroe Invitational has been held every year since 1937 except during World War II (1942-1945) and the coronavirus crisis in 2020.  Monroe Golf Club also hosted the 2014 LPGA Championship, a major on the women's tour.

The schedule and details for the 2021 Monroe Invitational will be announced soon.