Complimentary Housing
The Monroe Invitational offers complimentary housing to each participant in the tournament (registered players only).  Monroe Golf Club member families open their homes for players to stay during tournament week. The Housing Committee will attempt to accommodate only players who have requested housing. You must indicate your housing requirements when you complete your application!  
You will be notified shortly before the competition of your hosts' name, address, and phone number. The housing committee reminds the players that the housing duration is considered to be Monday through Friday with a Saturday PM departure.
Contact the tournament for more information [email protected].
Player Meals
The following meals are included with your entry fee: continental breakfast and lunch each day Tuesday through Saturday, Monroe Invitational dinner.
Player family, friends, and/or caddies are welcome to participate in the Breakfast, Luncheon buffet for a daily cash fee. The Turn Bar and the Pool Snack Bar are also available on an a la carte basis.
Practice Facilities
Monroe Golf Club's driving range, putting and chipping greens and short course will be available to registered players during the entire week, unless otherwise stated.

Monroe Golf Club is located in the charming town of Pittsford, New York along the Erie Canal. The city of Rochester is only minutes away, with easy access to the New York State Thruway (route 90), the Greater Rochester International Airport and many fine dining, entertainment and hotel options.
Nearby Hotels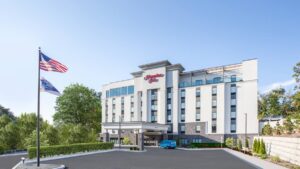 Hampton Inn Rochester Penfield | Player Preferred Rates Available
950 Panorama Trail S Penfield, New York, 14625 | (585) 249-0601
The Del Monte Lodge Renaissance Rochester Hotel & Spa
41 N Main St, Pittsford, NY 14534 | (585) 381-9900
Woodcliff Hotel and Spa
199 Woodcliff Dr, Fairport, NY 14450 | (585) 381-4000
Hilton Garden Inn Rochester/Pittsford
800 Pittsford Victor Rd, Pittsford, NY 14534 | (585) 248-9000
Country Inn & Suites by Radisson
2835 Monroe Ave, Rochester, NY 14618 | (585) 784-8400
Holiday Inn Rochester – Marketplace
800 Jefferson Rd, Rochester, NY 14623 | (585) 475-9190

Clarion Pointe Rochester Monroe Avenue
2729 Monroe Ave, Rochester, NY, US, 14618 | (844) 260-1595
Food, Drinks, and Grocery
Aladdin's Natural Eatery
8 Schoen Pl, Pittsford, NY 14534 | (585) 264-9000
Pittsford Pub & Grille
60 N Main St, Pittsford, NY 14534 | (585) 586-4650
Pontillo's Pizza
20 State St, Pittsford, NY 14534 | (585) 381-8079
Hungry's Grill
10 State St, Pittsford, NY 14534 | (585) 385-4031
Coal Tower Restaurant
9 Schoen Pl, Pittsford, NY 14534 | (585) 381-7866
Tom Wahl's Fairport
1333 Fairport Rd, Fairport, NY 14450 | (585) 377-8420
Village Bakery & Café
5 State St, Pittsford, NY 14534 | (585) 203-1311
Pittsford Farms Dairy
44 N Main St, Pittsford, NY 14534 | (585) 586-6610
Wegmans
Fairport Marsh Roads, Fairport, NY 14445
3195 Monroe Avenue, Rochester, NY 14618
Attractions
Pittsford Plaza
3349 Monroe Ave, Rochester, NY 14618
Learn More
Eastview Mall
7979 Pittsford Victor Rd, Victor, NY 14564
Learn More
Rochester Red Wings Baseball
One Morrie Silver Way, Rochester, NY 14608 | (585) 454-1001
Learn More
Rochester International Jazz Festival
Learn More
Pittsford Village
21 North Main St., Pittsford, NY 14534
Learn More